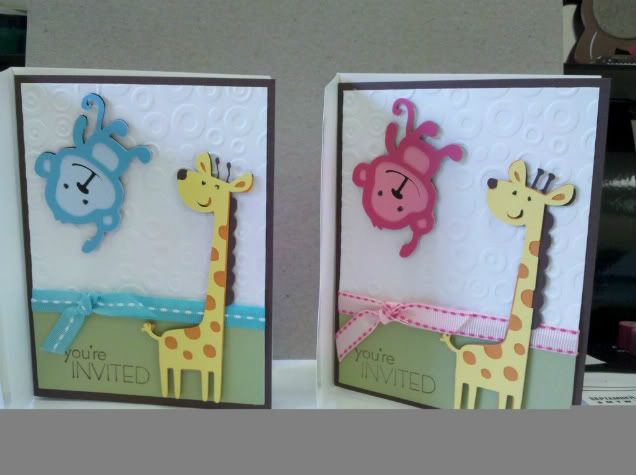 I made these invitations for a coworker. She has twin nieces who are both pregnant and having their shower together! How fun is that?! One is having a girl and one is having a boy. Later today, I will be cutting out more blue and pink monkey for a friend who is making party favors for them.
The girls loved the invitations!!! I'm so thrilled! Love it when someone appreciates my work. Hehe.
Totally unrelated, but my little sister and I were pregnant at the same time....twice. The first time, I was blessed with my son, Reid(I always wanted a little boy, but love my girls) and she had twin boys!!!
Last time, I had my little Princess Anna Claire, and she had a girl, too! How fun, our boys and girls growing up together!
Thanks for looking and listening to my sappy memories. Hope you like the cards!