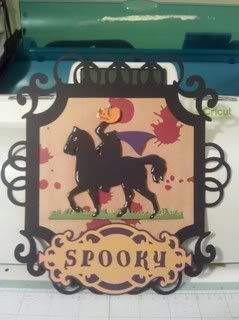 For my second panel, I chose the Headless Horseman from the Happy Hauntings cartridge!
Sorry the pic is blurry, but the lighter blue you see is what I chose to delete. This did not cut, and gave me the layer for the background.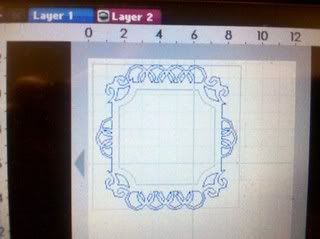 Here is the background on my Gypsy before I cut it out of the black paper.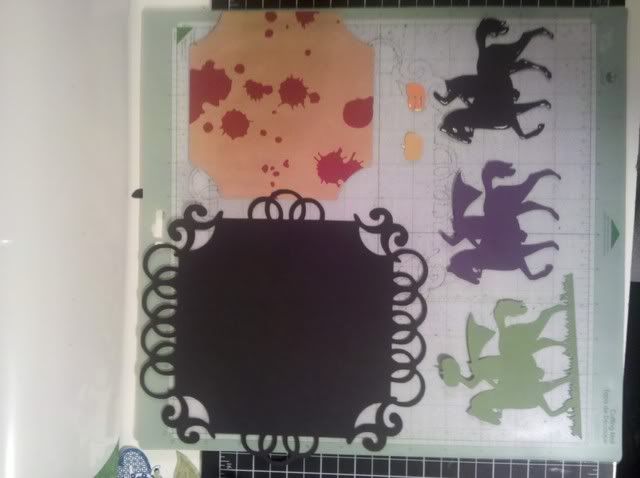 These are all of the pieces for the Horseman and the background cut out!
Spooky sign ready on my G!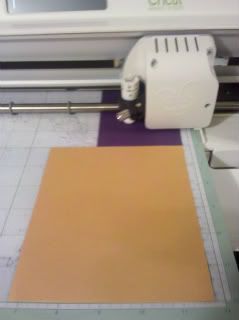 Cut them out of purple and orange cardstock.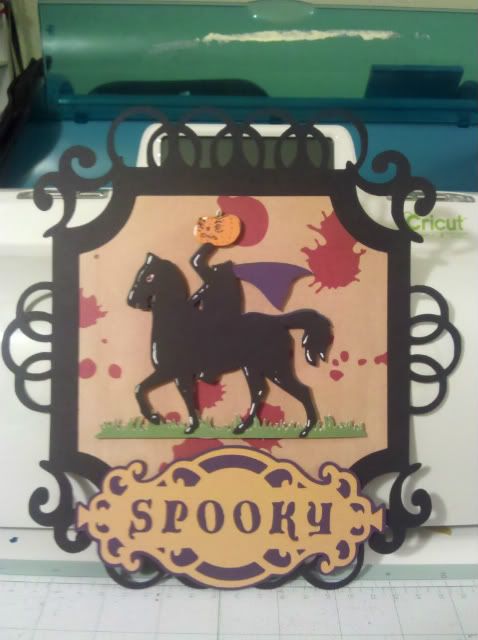 A little embellishing, and here's the final product!!