Another panel for my banner! Soon be finished with this thing...I hope. Find my crafty time when I can!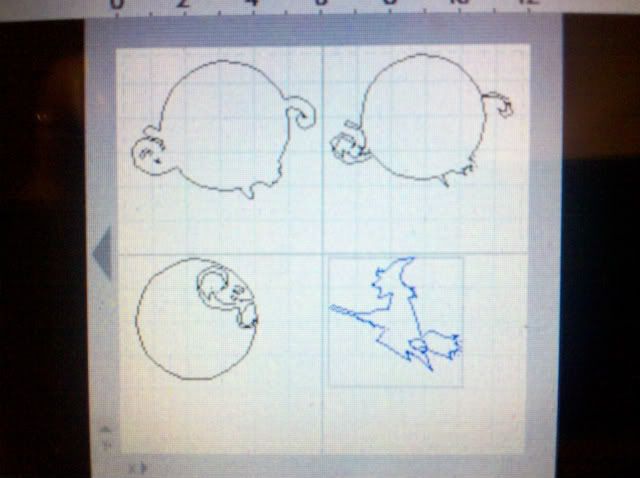 Here's my Gypsy with all the images lined up and ready to be cut!
My Stampin' Up! cardstock pieces ready to be cut w/my E2!! Love how SU cardstock cuts with the E2! Never have a problem with it! Cuts like butter!
Cut cardstock pieces, ready to assemble!
Here's a close up view of her truely witchiness! Love the colors!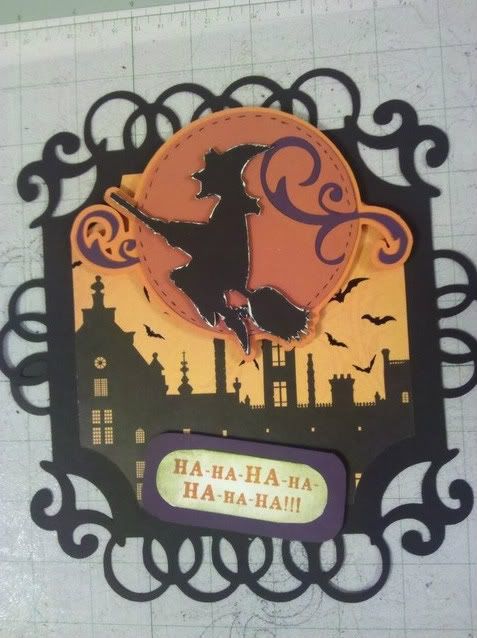 And of course, the completed panel. Can't wait to get this thing finished! I think my sis will truly love it!
Thanks for looking.....and happy crafting!