Here is the 3rd Panel for my Halloween Banner. I used the same black background cut and used the purple diamond paper for the background layer.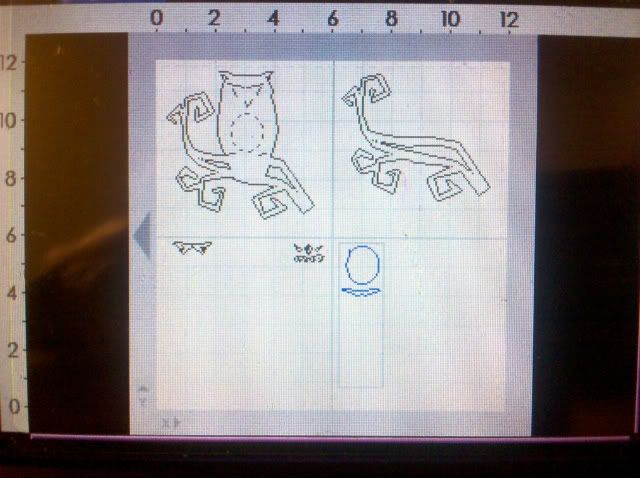 Here is my ominous owl, ready to be cut with my Gypsy!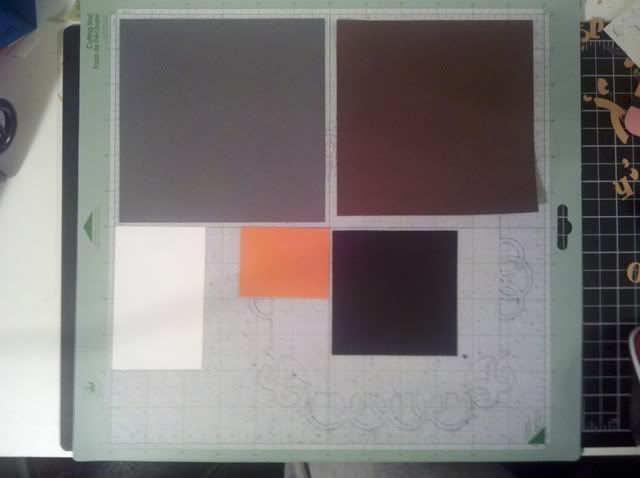 My Stampin' Up! cardstock all lined up to cut out my owl pieces!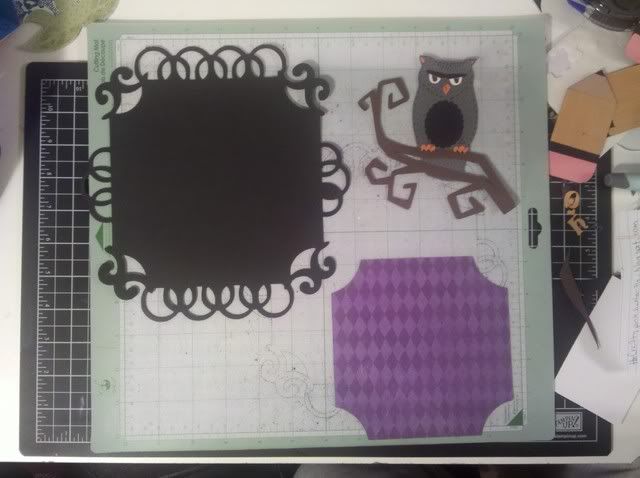 Background and owl pieces, cut and ready to assemble!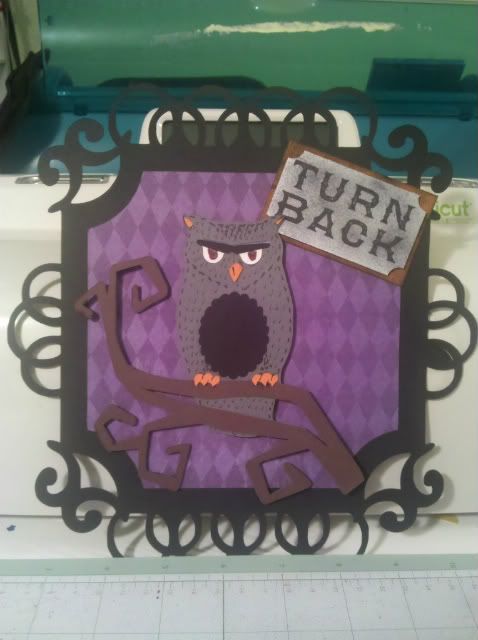 And here he is. Don't you just hate that stare!