Yes, another panel. I think it turned out really cute!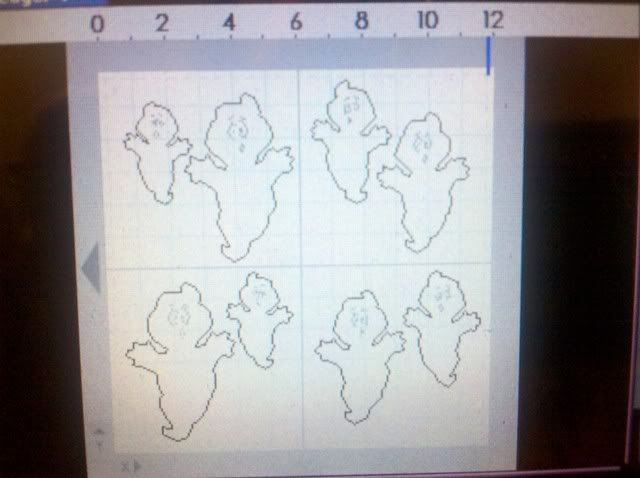 Here is what they look like on my Gypsy, ready to be cut.
I cut out enough pieces to make four ghosties.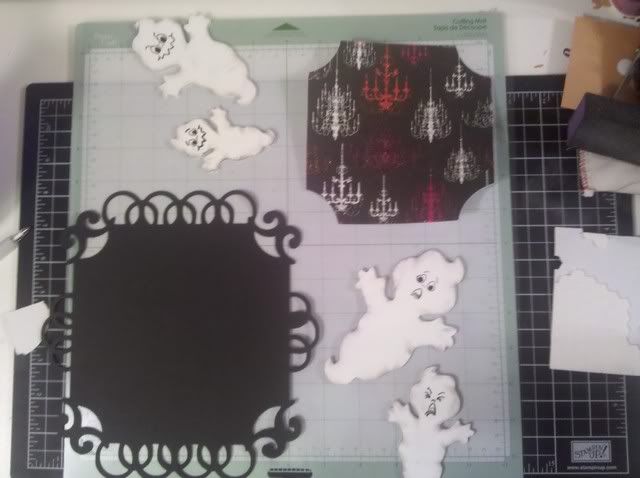 All the pieces of the panel ready to assemble.
A closer look at their ghastly expressions. I used Peachy Keen Stamps on their faces. He he!
And the completed panel! Hope you like it. Thanks for looking and Happy Crafting!