So, my birthday is in a couple of days and I've decided to have a small giveaway. All you need to do to qualify is 1) become a follower of my blog (if you aren't already) and 2) leave a comment on this post.
Easy, Peasy... lemon squeezie!
*continental U.S. only, outside of 48 states welcome if you assist w/shipping*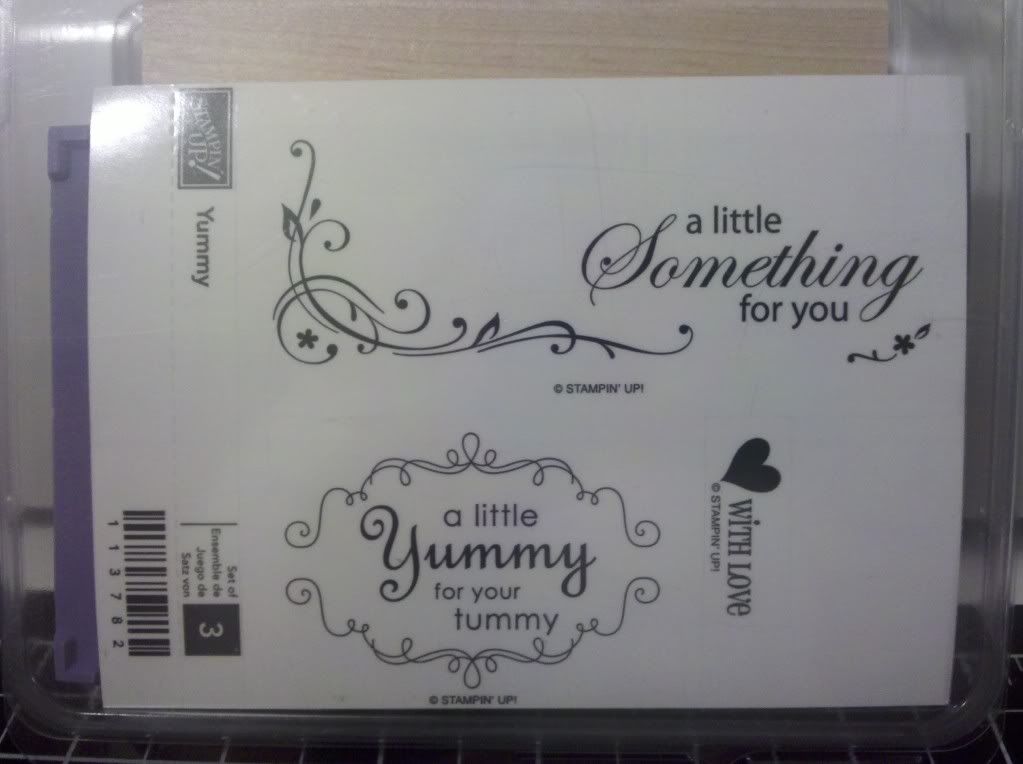 This stamp set is from Stampin' Up! and is called, "Yummy." It's not available anymore unless you get it on ebay or someone who already has it.
Since it's the time of of year of giving goodies and treats from the heart, I thought someone might find good use for this set.
I will choose a winner Saturday. Until next time..........