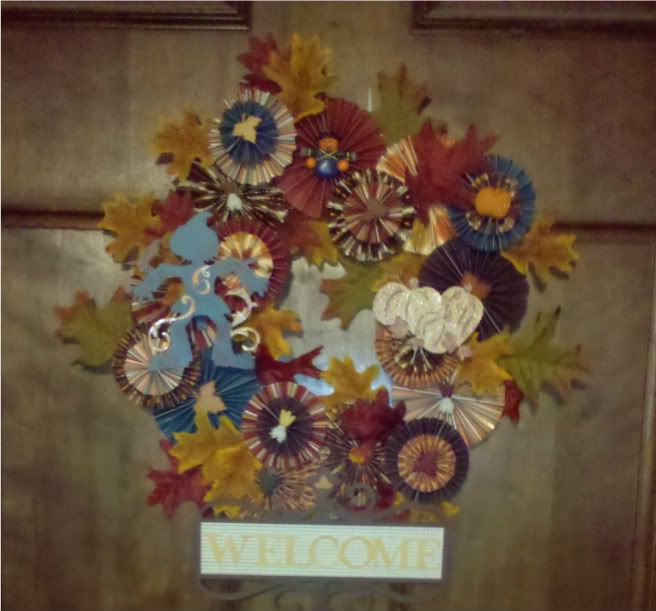 Happy Hump Day, my crafty Peeps! Rosette themed wreaths seem to be all the rage these days.... I won't be left out! LOL! Seriously, I think they are adorable and I had to try one for myself.
I started off with the gorgeous DCWV Harvest Gatherings Stack.
I used several different patterned papers from this stack to make my different sized rosettes. There are several tutorials out there on how to make rosettes, but you can find one here from YOUTUBE.
I made my wreath base by taking the largest rosettes and hot gluing them together to make a "cirle." (Well, circle-ish) Then I added the smaller ones here and there to fill it in.
I also added these loose fall leaves that I found at Michaels. Just hot glued them here and there to give it some character.
I used my Gypsy(Mareiska) to cut out this cute scarecrow from the Cricut Lite Celebrate with Flourish cartridge @ 5.5 inches.
I used Mareiska to cut this pumpkin bundle from the Disney Pooh and Friends cartridge @ 3.5 inches.
Mareiska helped me with this Welcome sign, too. She had to work a little harder though. I used the Home Accents cartridge for the sign. I started with the sign @ 10 inches wide. I unhighlighted the little chain between the length and width and shrunk the height so that the Welcome would fit on a 2 inch piece of paper with a thin border visible. Then cut the word Welcome using the Cricut Lite Lovely Floral cartridge. (When it comes to using my Cricut, Mareiska is my BFF--I don't use Cricut w/o her)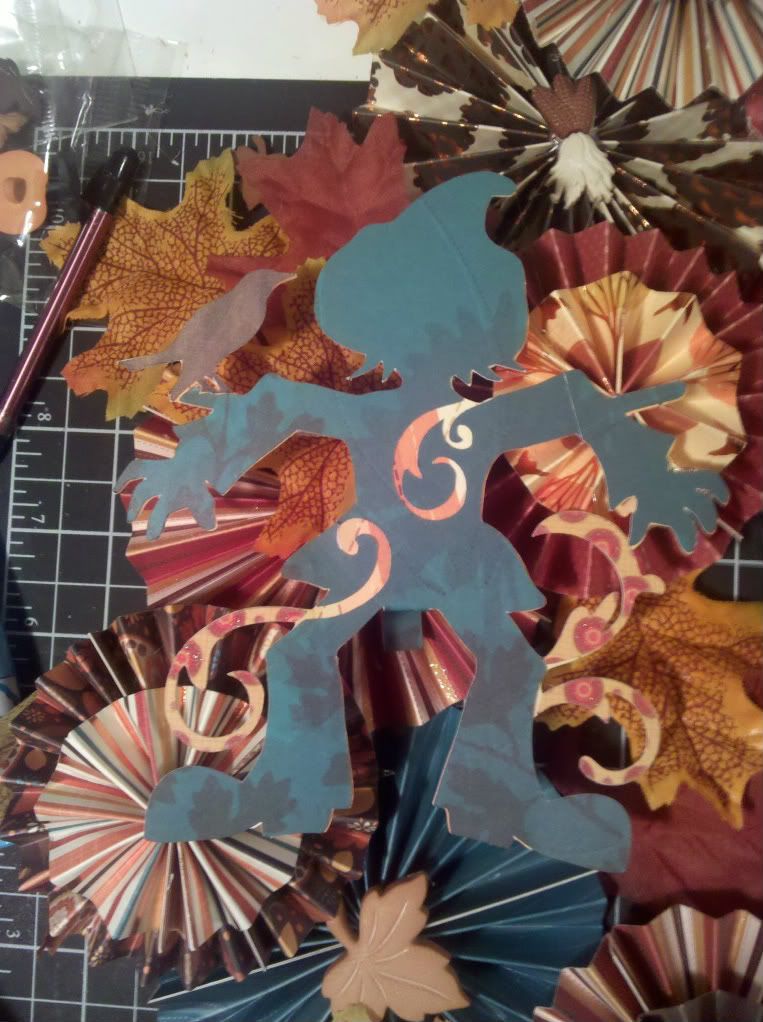 Here are close up pics of the pumpkins and scarecrow--he's cute!!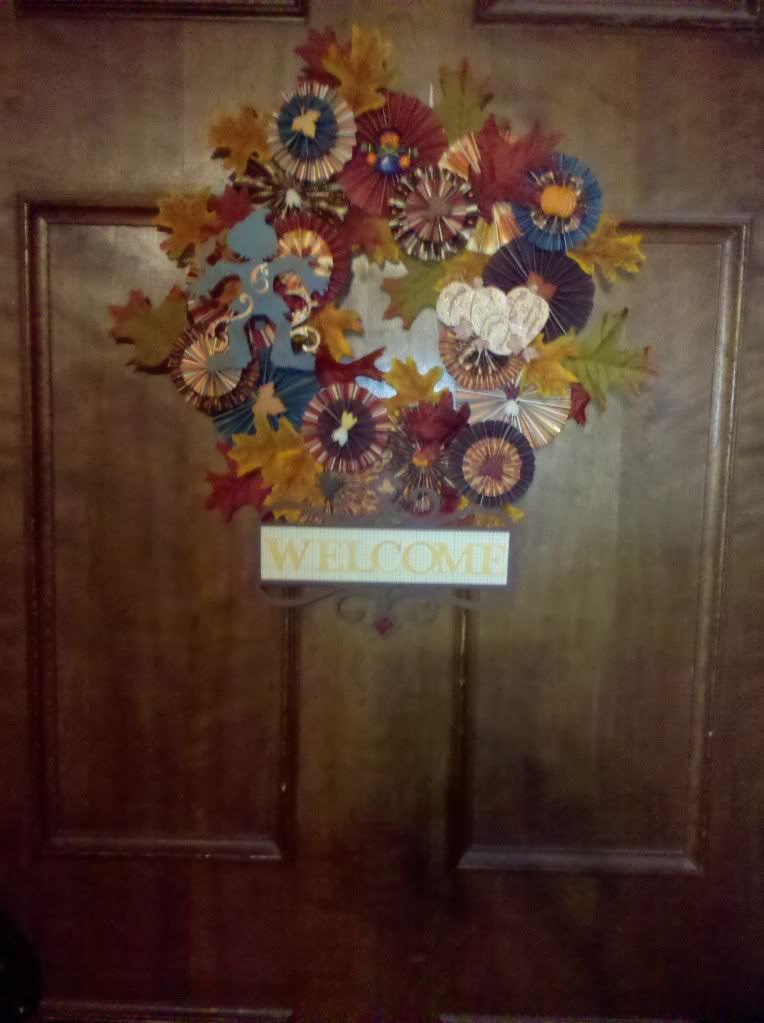 And the finished project. I added some button embellishments here and there to the rosettes, for "pizzazz." (whatever that word means, I just like how it sounds...pizzazz!) LOL!
Well, I hope you liked my project for today and if you haven't made one , try it out for yourself! Until next time.....