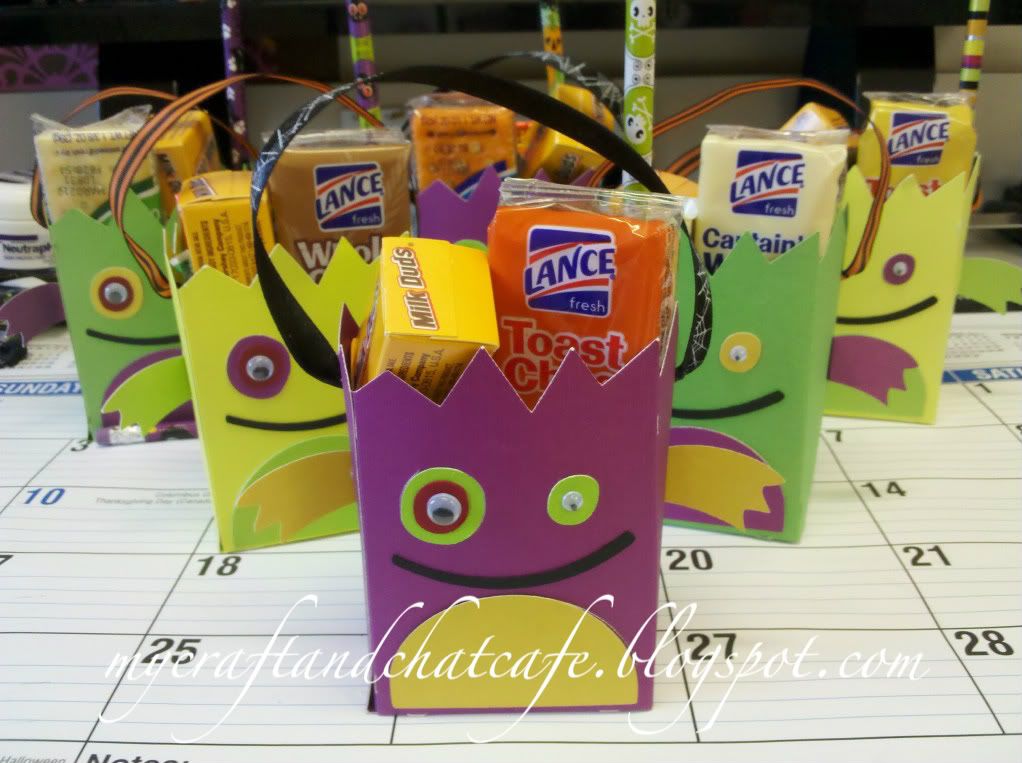 Happy Hump Day my crafty Peeps! Today's project is so super simple!
I decided that since it was the last week before Halloween, I wanted to get everyone at work in the spirit. I cut the 1st monster box on the Cricut Mini Monsters cartridge @ 4.60 inches. (You can fit two on one 12 x 12 sheet of cardstock.)
I used Scor-tape to adhere the sides of the box together and used some Halloween ribbon from Hobby Lobby to make the handles.
I glued the face pieces on using a Zig 2 way glue pen, and secured the arms with scotch tape inside the box.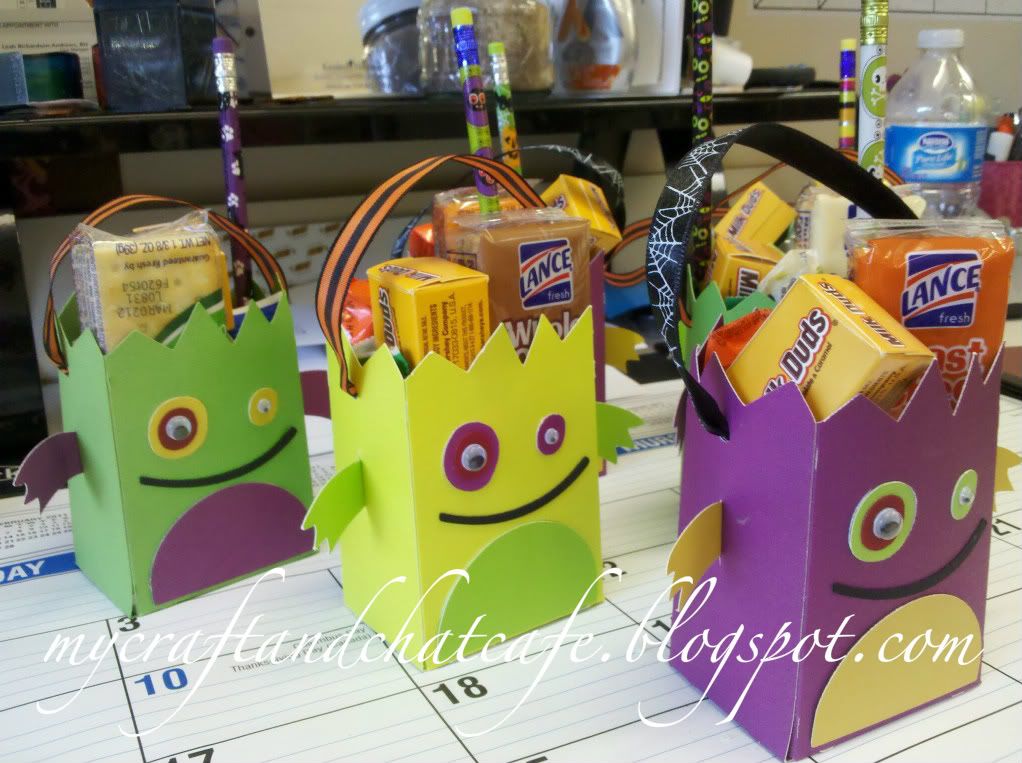 Next, I filled the boxed with a small pkg. of Planters Mixed nuts, a pkg. of flavor filled crackers, and assorted chocolate candy. I also threw in a cute Halloween pencil. I downloaded six copies of one of the popular "Boo'd" poems and modified it a bit (switched the word desk for the "front door" part of the poem.) The fun part was sneaking around the hospital, trying not to be noticed, and "Booing" my coworkers! I can't wait to see who joins in on the fun tomorrow!!!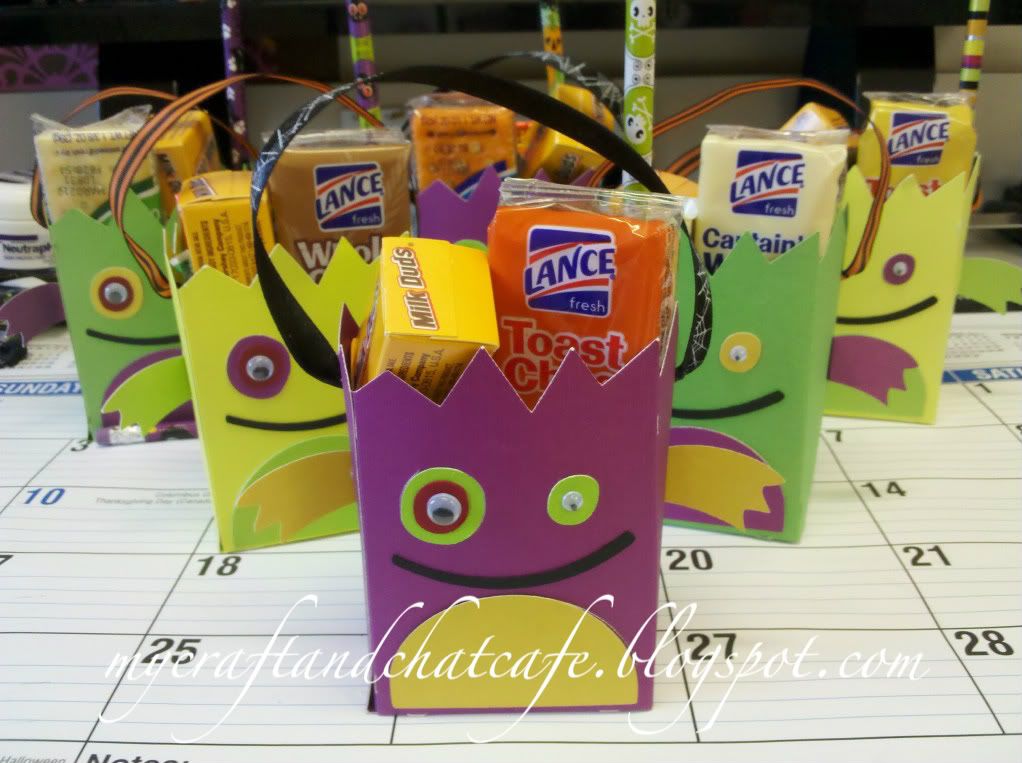 Now it's your turn! Hope you enjoyed my fun and super easy project! Until next time.....